Doors Norco, Louisiana
Doors Norco homeowners trust to deliver high quality and modern design for their homes are conveniently found at Acadian Windows and Siding. If you're looking to add a fresh, new style to your home, the local team at Acadian has got you covered. From the concept to the installation, Acadian is with you every step of the way to revamp your home with precision and professionalism.
Whether you want to give your home a new face or protect your loved ones from unpredictable Louisiana weather, Acadian has the doors Norco residents want and need. Our team of experts work diligently to provide you with the most unique styles and custom designs paired with seamless service.
Shopping for doors Norco residents choose time and time again is made simple at Acadian Windows and Siding. With our helpful customer service team and extensive collection of doors, you can easily refresh your home with a new entry door, patio door, and more!
How Norco Doors Are Made at Acadian
At Acadian, every door we make is handled with the utmost care. Our three different types of doors are all carefully manufactured and produced to give your home an affordable and stylish upgrade.
Our door collection includes three types of doors: entry doors, patio doors, and storm doors. Whether you need one type of door or all three, Acadian is your one-stop shop for doors Norco residents trust.
The doors we provide at Acadian are composed of wood, steel, or fiberglass. If you've stained your door before, it probably didn't withstand the weather like you had hoped, and your once fresh door stain began to flake. Our fiberglass door stains are formulated with vapor deposition technology, which acts as a protective shield against time and weather.
Don't know where to start when looking for your home's new doors? Our helpful team of associates and technicians will gladly assist you in selecting the best door to accentuate your home.
Selecting Your Norco Entry Doors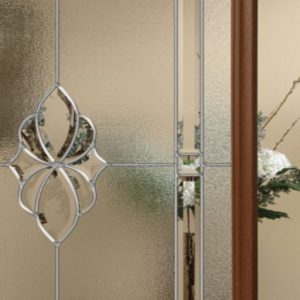 Give your home a fresh, new face with entry doors at Acadian. The possibilities are endless when it comes to choosing your new entry doors. Our entry doors come in a wide range of colors and eccentric styles to give you the entry door of your dreams.
With our advanced door stains, you can create the perfect fiberglass door. Acadian's certified and trained craftsmen can add a bold statement to your fiberglass or steel entry door with handmade decorative glass from our INSPIRATIONS™ Art Glass collection.
Make your entry door's style last with our rot-resistant composite and exterior brickmold protection systems. You can even add a PVC vinyl coated aluminum frame for more exterior support. We also offer hardware from Emtek® and Schlage® to take the style and durability of your entry door even further.
Choosing Patio Doors Norco Residents Trust
Patio doors Norco homeowners know will provide a great outdoor experience are all at Acadian. Our patio doors are available in 2-panel, 3-panel, and 4-panel configurations to tailor to your backyard designs.
At Acadian, our patio doors are low maintenance due to the addition of our self-lubricating sliding system of our patio doors. We understand that your patio door will be used frequently by adults and kids, which is why we made our patio doors with high-performance capabilities.
Our patio doors include the following features, as well:
Self-cleaning track system
Anodized aluminum track built into sill
Adjustable spring loaded suspension system
Norco Storm Doors that Are Built to Last
Living in Louisiana, the weather can be cruel and unpredictable. Acadian's storm doors provide your family and home the protection they deserve against Louisiana's tropical storm weather.
If you're worried about the wear and tear of your regular doors, storm doors give you lasting style and comfort with their tempered glass and extruded aluminum framing. Our storm doors at Acadian bring a robust, modern design to your home that fights deterioration and further damage from Louisiana weather.
Acadian's storm door collection is available in various colors, styles, and framing designs made to last with oven curation.
While our storm doors protect your home's style and inhabitants, they also reduce your carbon footprint by regulating the air flow of your home. Add protection and style to your home with Acadian Windows and Siding's storm doors.
The Best Doors Norco Has to Offer
Are you ready to get the doors Norco residents look to for all of their home renovation needs? Stop by Acadian Windows and Siding's showroom or visit our website to view our online gallery of doors before you buy. We strive to provide our customers with the best quality and service in town and we did so by receiving consecutive Super Service Awards from Angie's List.
To get your new doors or for more information, contact us today!