Doors Harahan, Louisiana
Looking for doors Harahan homeowners trust time and time again? You'll find premium doors in all shapes, sizes, and functions at Acadian Windows and Siding. Our extensive collection of high-quality doors are made to endure the test of time, while our team of professionals stay close by to offer you pristine service.
At Acadian, we understand how difficult it is to find the perfect new door for your home. Luckily, our team has multiple years of expertise up their sleeves to help you choose, design, and install your new door with peace of mind. You won't find a universal door collection at Acadian. Instead you'll find doors that can be made completely your own with experts standing close by to guide you through the process. Upgrade your home with Acadian Windows and see why doors Harahan residents love can be exclusively found here.
How Harahan Doors Are Made at Acadian
We offer three main types of doors Harahan homeowners admire at Acadian Windows and Siding. Our main types of doors include entry doors, patio doors, and storm doors.
You'll find that each type of door possesses top-notch design features with different high-performance functions. Our doors are made with the latest technology to make your home's style stay fresh no matter the weather.
At Acadian, we're a one-stop-shop for all your door needs. Our doors are made from fiberglass, steel, and wood. When you choose a wood door from Acadian, you get a wood look that is made to last. Our wood doors are cured in the oven, creating a sturdy barrier to withstand external damage, flaking, and warping.
Selecting Your Harahan Entry Doors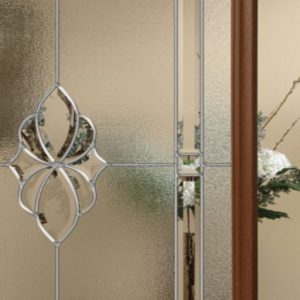 Entry doors are a great way to make a statement and express yourself to your neighbors and guests. Our entry door collection provides your home with optimum security, modern design, and durability at an affordable cost.
We offer a wide range of colors and styles for you to choose from, giving you complete and customizable access to your new entry door. Our entry doors are available in fiberglass and steel, and we can add our advanced stains to your fiberglass door of choice. You can even add decorative glass hand-crafted by expert artists from our creatively designed selection.
Our entry doors at Acadian are built to last with either an exterior brickmold and rot-resistant composite frame or a PVC vinyl coated aluminum frame. Accentuate your door further with secure Emtek® and Schlage® hardware.
Choosing Patio Doors Harahan Residents Trust
Our patio doors Harahan residents love and trust are highly versatile and reliable. They boast a modern design with 2-panel, 3-panel, and 4-panel configuration options for you to redesign the entrance to your backyard.
Unlike many other patio doors, Acadian's patio doors come equipped with a multi-chamber self-lubricating system that prevents your patio door from making bothersome noises. Instead, our patio doors grant you peaceful transitions for a lifetime, no matter how many times the kids keep going in and out.
Patio doors at Acadian are installed with weather stripping to protect your home from the toughest weather. The panels on our patio doors are steel reinforced, warranting you years of smooth, stable operation and energy efficiency.
Harahan Storm Doors that Are Built to Last
Storm doors are a valuable investment for Harahan residents and Louisiana residents alike. Louisiana is prone to harsh, unpredictable weather, but Acadian's storm doors can help keep your loved ones and prized possessions safe from heavy wind and rain.
With our extruded aluminum frame and tempered safety glass, our storm doors are built with high-performance capabilities. Storm doors at Acadian are energy efficient, providing your home with temperature regulation and an immense amount of natural light.
Our storm doors can be just as easily customized, as well. There is a wide range of colors and styles for you to choose from so you don't have to sacrifice style for protection. Your new storm door will effortlessly enhance your home's look, while adding life-saving protection.
The Best Doors Harahan Has to Offer
Are you ready to experience the best doors Harahan has to offer? Find your new doors at Acadian Windows and Siding with our extensive collection of entry doors, patio doors, and storm doors. Made with premium materials, the latest technology, and installed by industry experts, you can find doors that are built to last at Acadian.
We strive to treat every home like our own. Our first-rate customer service professionals will help you find and design your new doors for your home to stand out from the rest.
Contact us today to learn more about the best doors Harahan can offer you.