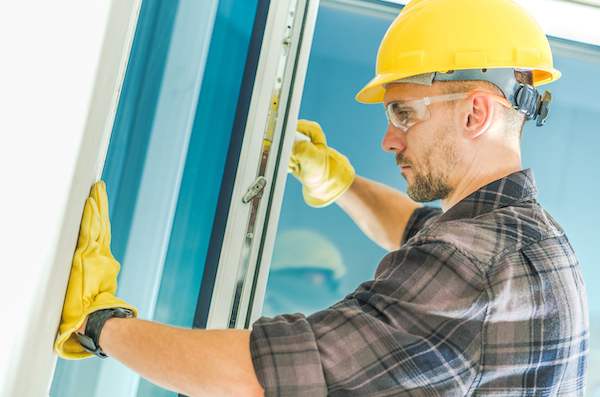 Replacement windows are an excellent investment for your home for various reasons. Not only will they increase the value of your home, but they also provide greater energy efficiency, which can help lower your energy bills over time. Replacement windows also offer superior soundproofing and protection from the elements, making them an excellent choice for any homeowner.
But have you ever wondered how much to tip window installers? Have you asked yourself: Should I tip window installers at all?
Our company prides itself not only on high-quality window installation, but also on honest, friendly, and helpful customer service. That's why we're here to answer if you are supposed to tip window installers and any other questions you may have about home window replacement.
Table of Contents:
Should I Tip Window Installers?
​
First and foremost, are you supposed to tip window installers? While it is a kind and appreciated gesture, tipping window installers is not mandatory and it is not expected. These professionals usually receive a decent salary from their employers, so they don't depend on gratuities to support themselves.
However, if you feel that your window installers went above and beyond their job duties and provided exceptional customer service, you may want to give them a tip anyway. Before you decide if you should tip window installers, you should check with the company on their policy. Some companies have a no-tipping policy.
If you'd like to show your appreciation in another way, consider:
Offering coffee, water, cold drinks, or snacks to your window installers

Inviting window installers inside to cool down, warm up, or use the bathroom as needed

Leaving a positive review

for the company and naming the specific window installers who worked on your home
These gestures can help ensure your window installers are able to work comfortably and receive positive recognition from their boss on a job well done.
How Much to Tip Window Installers
If you do want to leave a tip, you may be wondering how much to tip window installers. The amount to tip window installers can vary depending on the job's complexity. However, it is customary to tip between 10% and 20% of the total bill.
This can be an excellent way to show appreciation for their hard work and dedication, especially if they had to work in unpleasant weather conditions or on a particularly challenging installation. In some cases, these professionals may have to purchase materials or rent equipment to complete a job. Therefore, a larger tip may be appreciated if they had to go above and beyond for your project.
What To Expect During Your Window Installation
Knowing whether you should tip window installers is just one small way to help you prepare for a window replacement. To make sure that you and your home are ready, read our tips on what to expect before, during, and after window installation below.
Prepping Your Home
To ensure that the window installation process goes smoothly, clear the area of any furniture, decorations, or objects that might hinder the installers' work. The installation process can be complex, and the window installers will require a reasonable amount of space to work efficiently.
When installing new windows, it is common for debris to be created, including plaster, paint flakes, and old sealant. As a result, the area surrounding the windows being replaced becomes an active construction zone. Here's how to prepare:
Set up plastic tarps both inside and outside the window if desired to prevent dust and debris from getting into the carpet or onto your lawn.

Invest in plastic covers

to provide extra protection for any furniture you're concerned about.

Remove any household items that may become dirty or damaged during installation, such as curtains or knick-knacks.
Some window installers may clean up some of the dust and debris once the job is complete as well.
During the Installation
Once the installers arrive, be prepared to answer any questions they may have about your home's construction and any modifications you've already made. They may also need access to your electrical outlets or other areas inside your home.
Window installation most often takes 1–5 days, depending on how many windows you replace and the complexity of the project. To get a better estimate, ask your window installation company for the expected timeline for your specific project. Fortunately, it is only a short time when you'll be inconvenienced compared to the benefits you'll enjoy from your new windows.
At Acadian Windows, for example, our installers will work with you and your family to minimize the disruption and keep you informed of the work schedule. They are trained to get the job done right the first time and will listen to any questions or concerns you have during the installation.
After the Installation
​​
Before the installation crew moves on to their next assignment, it is important to examine every replacement window thoroughly.
Scrutinize the glass, trim, window frames, and sashes for any dents or scratches.

If feasible, inspect the exterior sealant for any gaps.

To ensure that there is no binding or roughness, open and close each window a few times.
By performing this quick inspection, you ensure that you are completely satisfied with the job. Even if the window company you work with is willing to send a crew back out to fix any remaining issues, it will be easier for you to catch any problems and get them handled right away.
Is the Installation from Inside or Outside of the Home?
Most window replacements are done from the inside of the home. However, suppose the existing window frames are rotted or severely damaged. In that case, the installers may need to access the outside of your home to remove them.
Also, the new frames must be securely anchored to the wall's structure. Again, the installation crew should discuss this with you before starting.
In either case, make sure that the surrounding areas both inside and outside of your home are prepped to make way for the installers and protect against dust and debris.
How Often Do I Need to Replace Windows?
Replacement windows are a significant investment, so knowing when you might need them is essential. Consider these tips:
Generally, replacement windows should be considered when there is visible damage to your existing windows, such as rot or mold growth.

If your windows malfunction or become drafty, it is time to consider new ones.

In most cases, homeowners should consider replacing their windows every 15–30 years.
Even if your windows are still functional, they may not be as energy efficient or attractive as they could be. New technology, such as Low-E windows, can help reduce your heating and cooling costs. If you're looking for ways to potentially lower your energy bills or increase your home's value, you may want to consider window replacement.
For more information, read about signs that you need new windows.
When Is the Best Time to Replace Your Windows?
The best time to replace your home's windows is typically in the spring, summer, or fall, depending on where you live. During these seasons, temperatures are milder, and removing and installing new windows is more comfortable.
Fall is often the season of choice because it's cool but not cold outside, and there is less rain and humidity. While fall may be one of the best times to replace windows, it may be harder to book window replacements during this peak season, making other times more attractive for scheduling purposes. Late spring through early summer is also an ideal time due to milder temperatures and weather.
In our service areas in the Gulf Coast, late winter and early spring can be good times to replace windows when weather starts warming up but the risk of hurricanes isn't as high.
You may also want to install new windows when installing new doors or siding. By tackling these projects at the same time, you can save time, reduce the risk of damage, and only have to prepare your home for construction once instead of multiple times.
Why Choose Acadian for Gulf Coast Window Installation?
Acadian Windows is the premier provider of replacement windows for homeowners in Louisiana and Mississippi. Our team of professionals is committed to delivering exceptional products and installations tailored to each home's unique requirements. Just as importantly, we treat your home like it's our own—with respect, care, and quality service.
Get in touch with us today about installing your windows!